I love practical life activities. I think children enjoy it too. My kids love to pretend to be mommy by joining in cooking and cleaning. They love to help in the yard, they love to wipe windows. I wish I loved these things as much as they do!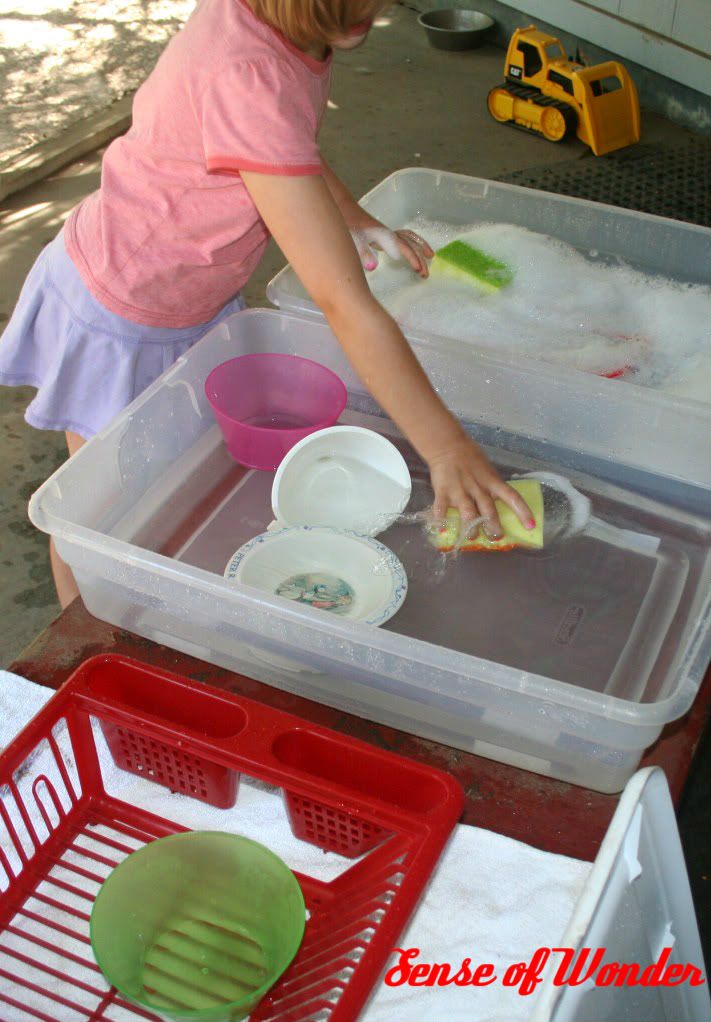 Today I set up a dish washing station in our outdoor sensory table. I filled one bin with soapy water and one with fresh clean water and at the end of the table I gave them a drying rack. I filled the tub of soapy water with plastic dishes and sponges.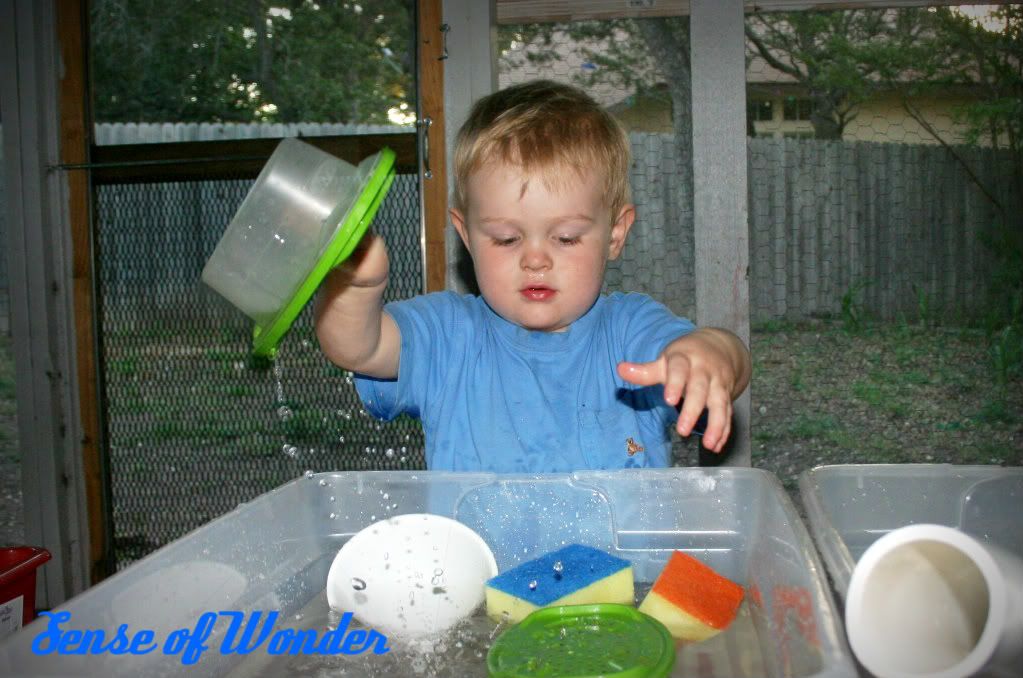 Birdy jumped right in and began scrubbing, placing each washed dish in the drying rack. Bug took a different approach. He stacked all the sponges up as high as they could go in the drying rack, then splashed away in the water. I found these two plastic containers with built in colanders. They use to hold pasta. (I keep finding myself buying products based on what container they come in.) Bug carefully filled each container with water and then watched it all sprinkle out.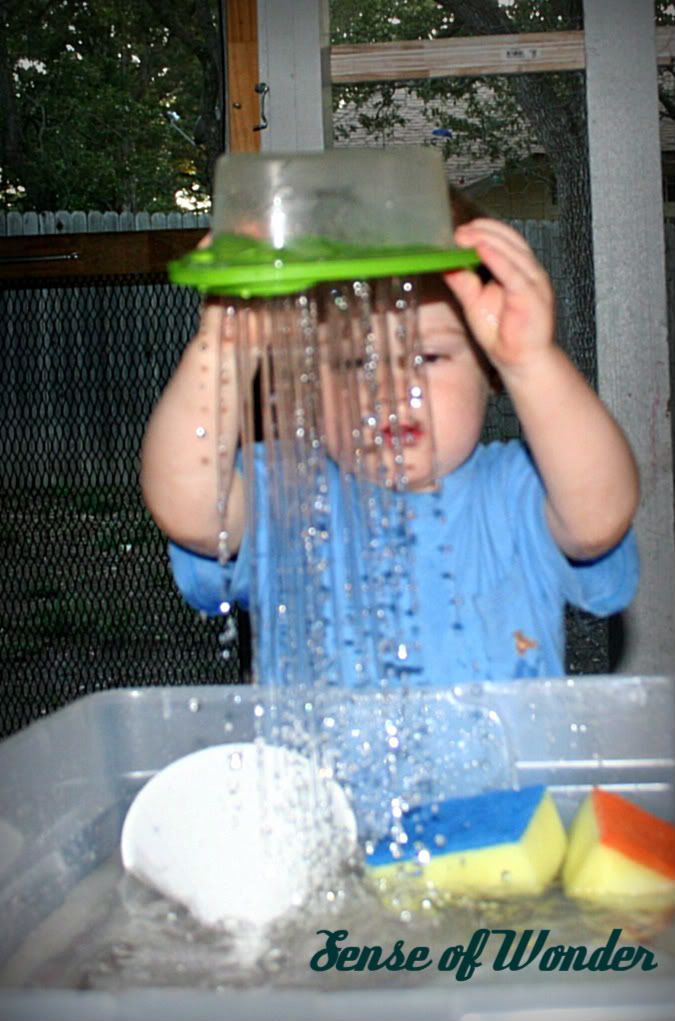 This is a terrible shot of the water sprinkling out. So hard to get those action shots!
Both kids had a bunch of fun with this table. I think next I'll let them do the laundry!