This spring we are planting a five senses garden. We will spend time developing and planting, and designing a garden that excites all the senses; smell, taste, sound, sight, and touch.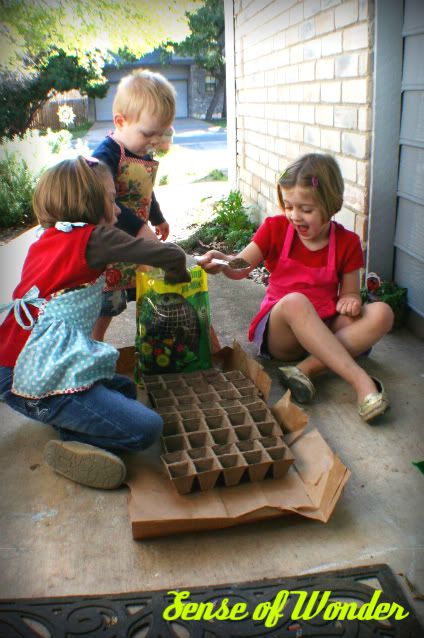 The first sense we explored in the garden was the sense of smell. You could argue that almost everything in the garden could be smelled and felt and tasted and seen and heard, but we wanted to include elements that were specifically designed to excite each sense, so for our sense of smell we chose to plant an herb garden.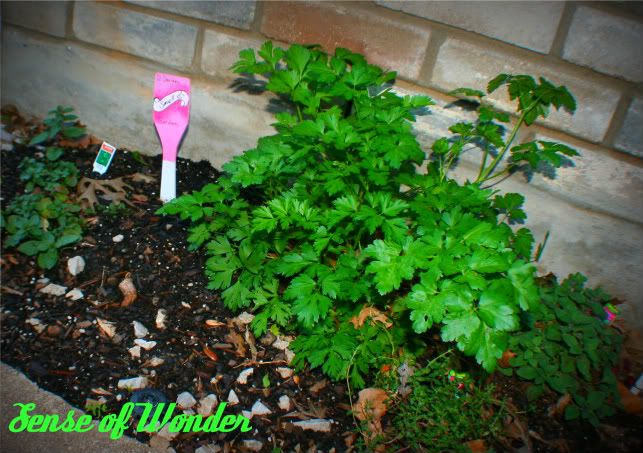 We planted thyme, rosemary, parsley, oregano, cilantro and mint. After our plants were in the ground we rubbed the leaves of the herbs and held our hands up to our noses to take in the different smells. Every one agreed that the mint was their favorite, but Birdy enjoys to rustle up the rosemary to fill the space with its fragrance.
To mark the spot I made this little sign out of a wooden spoon. The acrylic paint that I used will act as a barrier to the rain and dirt. Birdy chose pink for the color of our sign, and I think it really pops. Each sign will show the sense you can use to explore this part of the garden.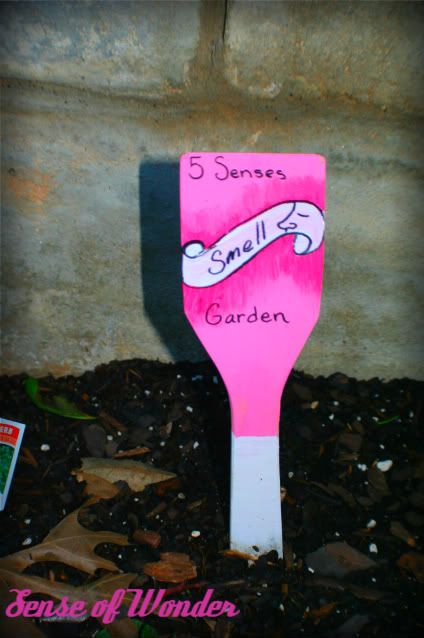 Have you been gardening with you kids? Join me and
Rainy Day Mum
as we share our gardening adventures with our children. Not growing season where you live? Don't worry! This linky will be open all year!